This week's Sugar Bolus is being hosted by
The Superhero and the Princess
. Have you entered in one of the totally cool giveways yet? Well, let me give you a couple of good reasons to enter.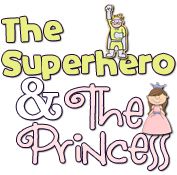 First, I WON!!! I can tell you first hand how cool it is to get free stuff! I was the lucky winner of the Sugar Bolus hosted by Jen at
I Am Your Pancreas
last week. Thanks Jen!
And Second, this week's giveaway is a Super Awesome one! Tracy at The Superhero and the Princess has not one, not two, but three awesome prizes. AND not only that...she even has a prize for a runner-up or two. If you want to know what her awesome prizes are...just click
right here for the Super Awesome Giveaway!